Whether you love it or hate it, Facebook is literally everywhere! It's one of the world's largest social networking platforms and has over 1bn active users. This makes most webmasters drool about the kind of social traffic they can generate from platforms like Facebook. No wonder why it's tough to find a popular website that doesn't rely on Facebook, either for bringing in the social traffic, making content shareable or building audience data using the Facebook pixel.
Do you too want to leverage Facebook for generating more traffic for one of your WordPress sites? Are you interested to learn about some of the best (and the most popular) Facebook-related plugins for WordPress? Look no further! We have put together a list of 5 best plugins in this category for you, so read on!
1. Custom Facebook Feed
This plugin comes first in our list for a reason. If you want to integrate Facebook into your own WordPress site, Custom Facebook Feed is one of the best options you can find out there.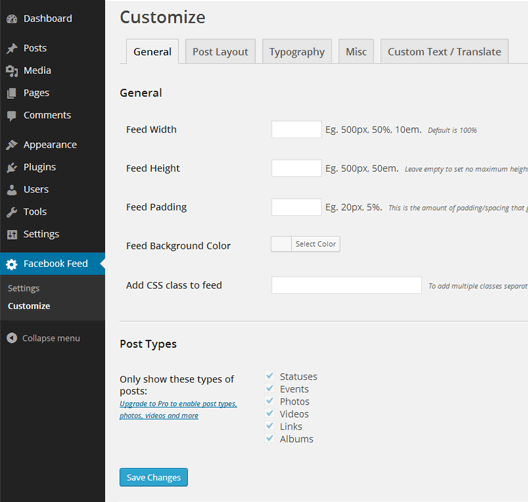 The content it displays is not just responsive but also SEO-friendly. The developer of this user-friendly plugin, Smash Balloons, has ensured that you can find all the options you need to customize in order to match the look and feel of it as per your preferences.
Plus, you can find advanced features and an easy-to-install option, or you can choose to get the Pro version for more features.
2. Nextend Social Connect
If you are looking for a plugin that helps your website visitors to register as members on your website using their Facebook profile, Nextend Social Connect is the plugin you need.
It not only allows users to register an account and login on your website via their social profiles on not just Facebook but Google and Twitter as well. This would also be perfect for websites who are using Buddypress themes to create a WordPress social network.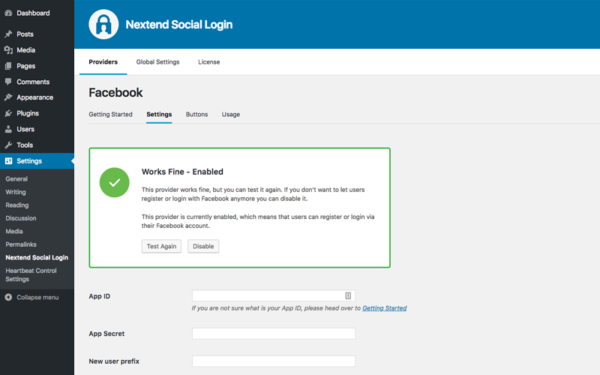 No need to worry if it will work seamlessly with the usual (default) login feature that comes with WordPress because it will! Apart from using their Facebook profiles, users can go the default signup route too.
For users who are worried about their privacy, there's also an option for the users to disconnect their social profile from their account whenever they feel like simply by visiting their user profile page (which is located inside the admin area of their account).
3. Facebook Auto Publish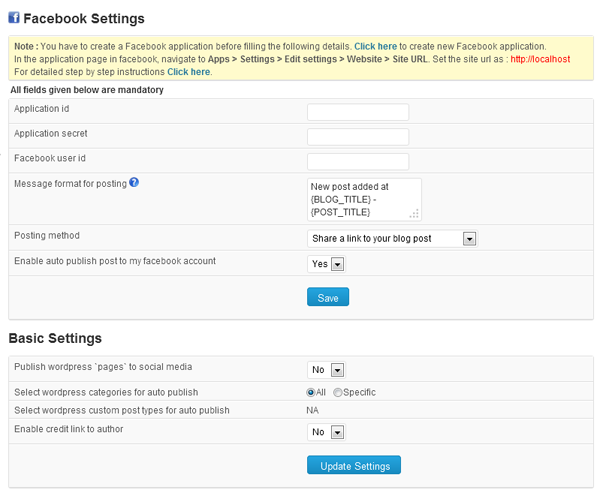 Do you want to share your blog posts from your WordPress website to your Facebook page? Facebook Auto Publish will let you do that efficiently and quickly! Simply configure the plugin based on your preferences and you will have the option to publish (or share) your posts instantly with your audience on Facebook. If you don't want to share all the existing posts right away, there's an option to categorize your posts and choose the ones that you will like to publish on Facebook.
4. PixelYourSite
Facebook pixel is one of the most important pixels to have integrated on your website if you are interested in building a pool of audience leveraging Facebook. Not only is Facebook pixel functionality free to use, but you can also gain a lot of insights from the various audience segments you create using it.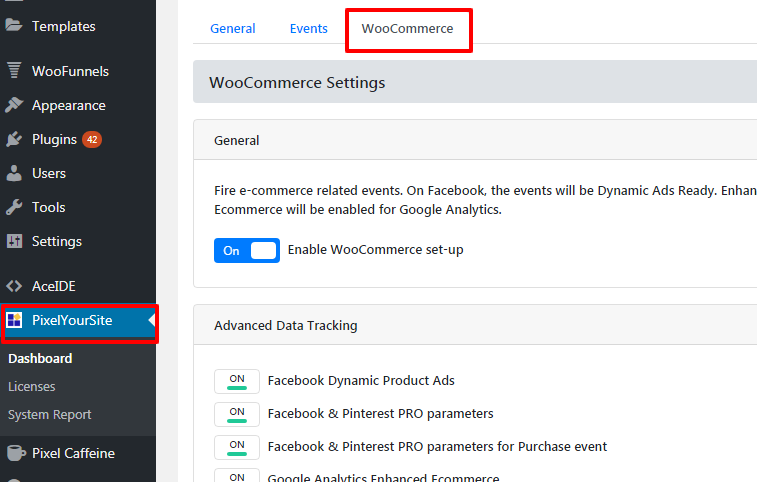 The best part about this plugin is that along with Facebook Pixel, you also get the functionality to integrate
– Google Analytics Tag
– Google Ads Tag
– Pinterest Tag
..and many other scripts with your WordPress website.
So, if you are planning to use both on your WordPress site, just like countless other webmasters, PixelYourSite is the perhaps one of the first plugins you should check out.
5. Feed Them Social
This plugin is a multi-purpose tool if you want to make multiple custom feeds for Facebook (and other popular social media platforms) and generate shortcodes for all of them. You also get the functionality to add like / share / follow options above or below your feeds.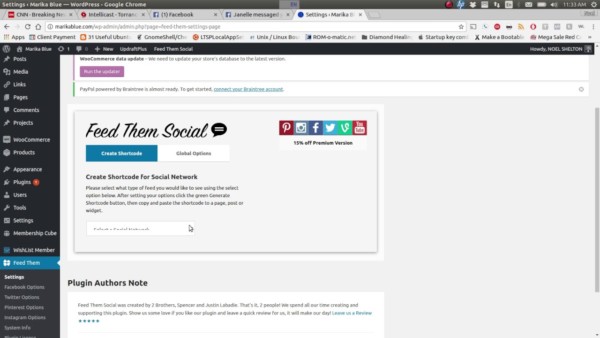 Feed Them Social is also a good option if you want a free plugin to share your Facebook Page, Album Covers or Album Photos on your WordPress website. Plus, the feeds are fully responsive and the appearance is customizable to suit your preferences. If you want some of the advanced features that come with the plugin, the paid version is certainly a good value for money!
Final Thoughts
Keeping your requirements in mind, pick the WordPress Facebook plugins you think are worth using on your site and test them out one by one and see whether they can push up your traffic. This you will have your website fully integrated with Facebook just as you want it, in almost no time!
So, what are you waiting for?