Our Android devices are cool but they don't offer an extensive monitoring solution. If you wish to monitor your kids or your employees, you will need something that keeps you updated on everything they do on their phones.
That's when you need a cellphone spying app. And speaking of the best cellphone monitoring app in India, the name of Xnspy is worth mentioning. It can be used for monitoring Android and iOS phones alike. If you don't know what this app does and how it makes for a complete spying solution, you need to continue reading this review.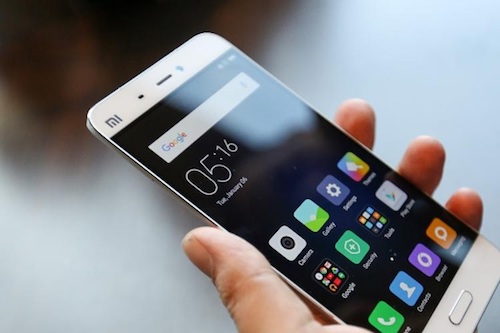 Xnspy – Overview
Xnspy is a full fledge cellphone spying app with all the right features to meet your spying needs. As soon as you download the app, you can start spying on the phone from a remote location via your Xnspy web account.
Also read:
Compass Apps for Android
Keylogger Apps for Android
How to step up and install Xnspy?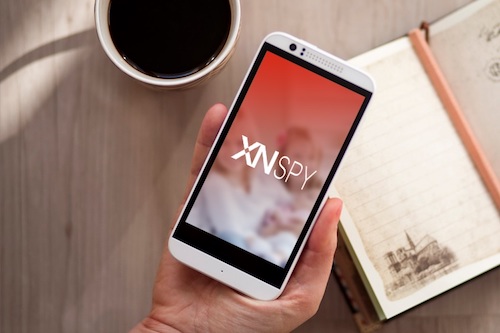 In order to get started, you must visit the Xnspy's official website and subscribe to the app. There are different versions for both Android and iPhone users.
You have to provide your email and they will send you the app's download link, instructions and activation code.
You must have access to the target phone (the Android phone that you want to monitor) to download the app, simply follow the instructions that the app prompts and you will be done with its installation in a matter of 10 to 15 minutes.
Key features of Xnspy
Xnspy gives you tons of information from the target device. Here are some of its key features:
Location tracking geofencing
Xnspy lets you track the current location of the target phone and its location history. With this cellphone spying app, you can also track a lost phone. Another great feature of Xnspy is its geo-fencing. It comes in handy when restricting your kids or employees from entering a specific location. The app sends you an alert whenever the device enters or leaves the restricted zone.
Xnspy lets you read the text messages sent and received by the target device along with the time and date stamps. Even the text messages deleted by the target device owner will be there stored on your Xnspy web account.
With Xnspy, you can view all the incoming and outgoing calls made by the phone you are monitoring. You can view the contact name, phone number and the time and duration of the call.
Access instant messenger chats
It is one of the best features of Xnspy. You can read the instant messages and photos shared by them. Xnspy supports all major IMs like Facebook, iMessage, WhatsApp, Viber, Instagram, Line, Skype, Tinder and Kik messenger.
Read emails and monitor online activities
Here is another wonderful feature of Xnspy that makes it a great cellphone spying app. If you want to keep an eye on the emails or browser history of your employees or kids, it is all possible. You can access all emails from the Gmail app configured on the Android device and track the browser history from the phone's default browser.
Remotely control the device
Xnspy is one of those cellphone-spying apps that even let you control the target device from a remote location. You can block certain apps, get alerts on certain words, lock the phone remotely and wipe the data from the phone.
User interface and design
Xnspy doesn't really have a great user interface but it is pretty easy to use. Even if you are not much familiar with technology, you will get a hang of this app soon.
Compatibility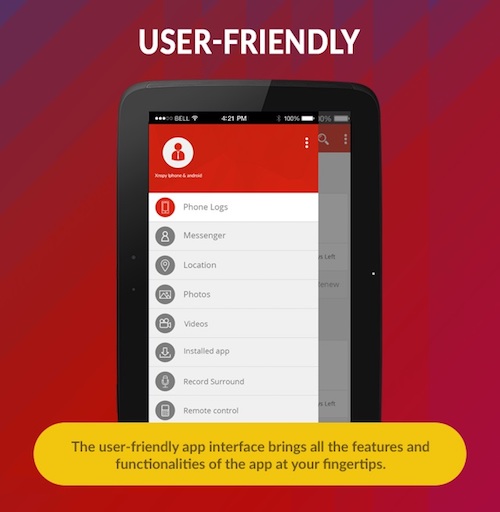 Xnspy is not like ordinary apps. It is compatible with both Android and iPhone. For Android, it is compatible on 4.x, 5.x, 6.x, 7.x & 8.x and for iPhone; it is compatible on 6.x, 7.x, 8.x up to 11.2.6.
Price
Xnspy is pretty affordable as compared to other cellphone spying apps. The price of the Basic Edition starts from $8 a month and the price for Premium Edition starts from $12 a month.
Support
This best cellphone monitoring app in India has a great support team. Comprehensive guides are available on the official website about how to use the features of this app. Customer support service is great too. If you don't think you can install the app on your own, then the support team can download and install the app for you on the target device remotely.
Although Xnspy does not have a trial version and it does not have desktop app either but it is still possesses all the features that make it a great spying solution.