In order to get your website to show up on the search engines, you must use search engine optimization or SEO. SEO involves ensuring keywords are used throughout the content on your site and in back office areas, like meta tags and descriptions, and links to other sites that have a good search engine ranking are used.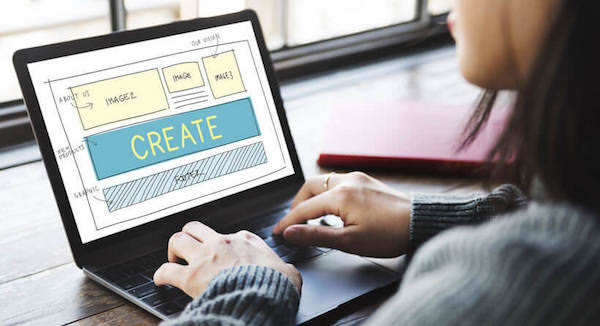 The following are some tips you can use to ensure SEO on your website.
Tip #1: Start With Keywords
The best place to begin when it comes to SEO is with keywords. A keyword is a word or a phrase that sums up your website. For example, if you sell bicycles, then a good keyword would be "bicycle." You want to choose keywords that fit your content. You'll be using your keywords in titles, tags, content and any other area possible.
When choosing keywords, it's important to also be aware of popular keywords. You don't only want to focus on matching the keywords to your site; you need to ensure you are using keywords that people will actually search for. You need to think like a customer and choose the words they would enter into a search engine if they were looking for what you sell.
Also read:
Improve Your Online Presence With A Blog
5 Best SEO Plugins For WordPress
Tip #2: Understand Meta Tags
A meta tag is the short blurb that appears with your website link in the search engine results. This blurb needs to be engaging and informative. It should sum up what you site is about in a couple sentences. Every page of your website should have a meta tag. Take some time to learn how to write them.
Tip #3: Use Linking
Links on your website are also important to SEO. Linking allows you to use other sites popularity to boost your own. Linking to high profile sites is ideal, but you also want to link to your own social media accounts. You want to build an overall bubble of information on your company that is right at your customers' fingertips. By linking to your social media accounts, you are giving your site visitors easy access to even more information about your company while also making it much easier for search crawlers to find your site.
Tip #4: Get Your Link Out There
You want to also get the link to your site out there. A good starting place is in local directories. A lot of people choose to do business with local companies, so this will help you get noticed more quickly. In addition, the more places your link shows up, the easier it is for the search engines to find you. You also should aim to get your site listed with high ranking sites.
Tip #5: Get Some Help
SEO isn't easy, so it is a good idea to get some professional help. A website builder is a great resource built by professionals who have incorporated elements into the website that help with SEO. These websites come ready for you to insert meta tags and other tags that help search engines find you.
Preparing your website to go live involves much more than just creating good content and making the site look good. You have to make sure that you handle SEO. Without SEO, your site will simply be lost in the vast space of the internet.