Free Invoice Generators :- An Invoice Generator is an online tool with which you can create invoices. These tools provide the user with templates so that you don't accidentally forget to include important details. Providing your consumers with a quality invoice showcases your level of professionalism. This can also help in building a loyal customer base.
Now the tools that are discussed here are solely for the purpose of creating an invoice. If you are expecting some advanced features like time tracking, financial accounting, team collaboration and what not, then these tools will not suffice.
Also read:
Essential (Free!) Resources for Creative Freelancers
Top 10 Best Invoicing Tools for Freelancers
Top 10 apps Graphic Designer must try!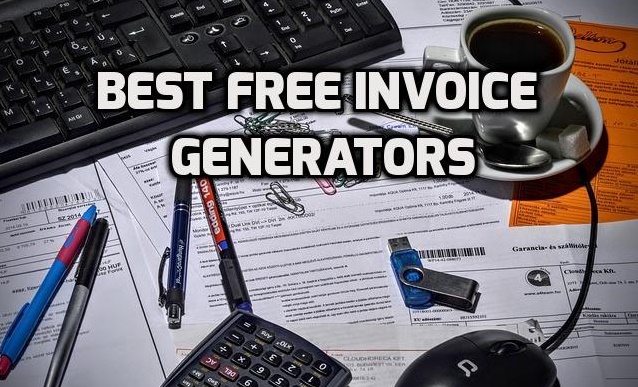 So if you are simply on the lookout for something you can use to create an Invoice online, then here are 8 Best Free Invoice Generators:
8 Best Free Invoice Generators
Zoho Free Invoice Generator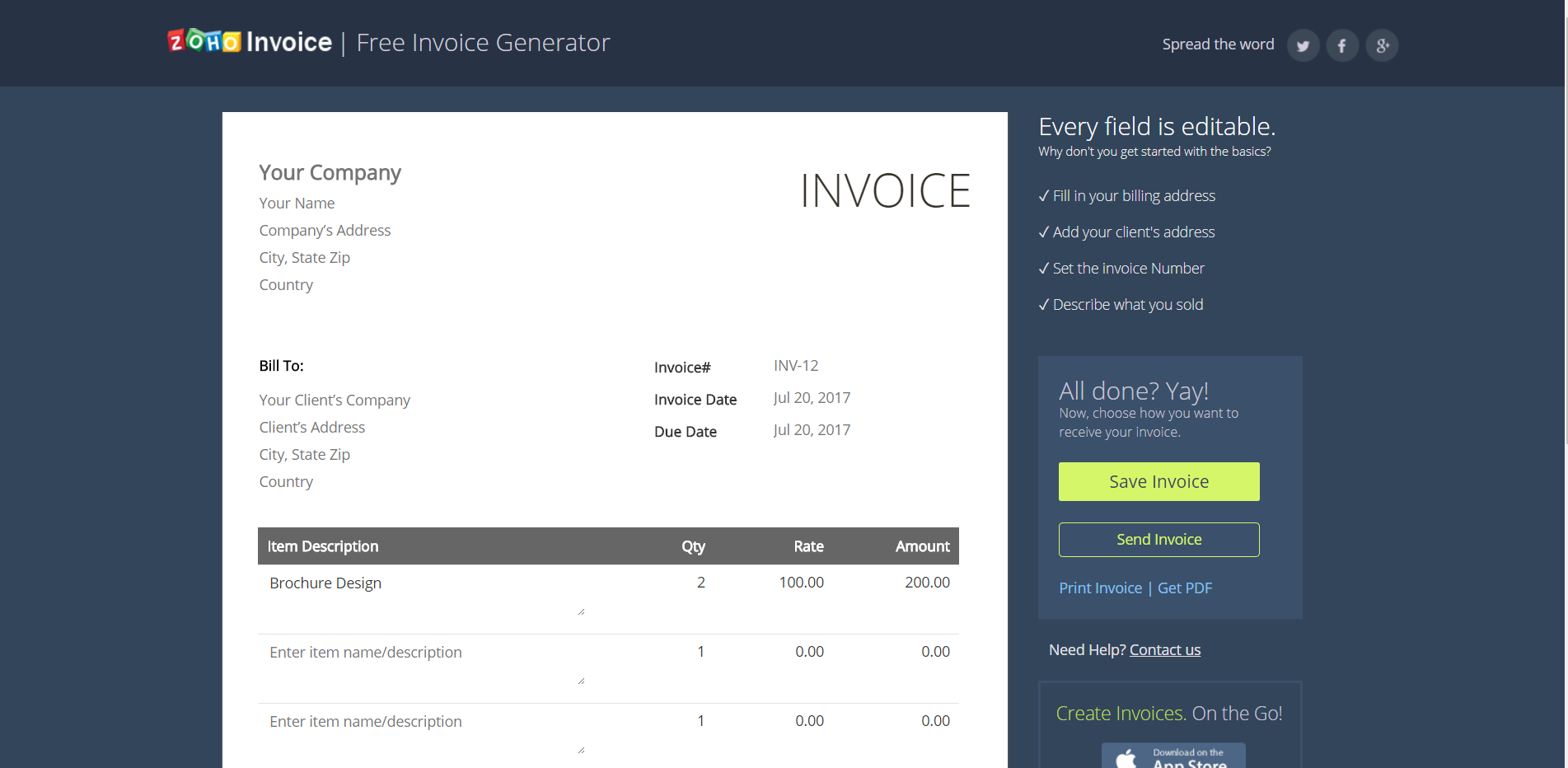 Zoho, as you might know, is one of the oldest enterprise software companies. And over the span of many years, their services have only grown and spread all over the world. One of their services beloved by users is their online free invoice generator tool. You have to enter a website and provide all the information and you are done. The tool is very user-friendly and easily complies with whatever requirement your freelance service or small business.
Invoice-o-Matic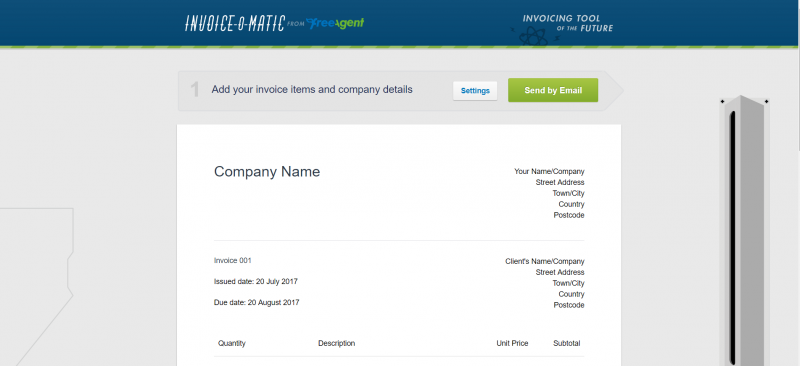 Invoice-o-Matic offers a clean template where you have to enter all the details and then send it to your customers. The invoice which you made will be sent as a PDF file, and a copy of that will get sent to your inbox not to mention your clients. The tool is free to use and is an ideal choice if you are looking for a clutter free invoice generating tool.
Invoice Ninja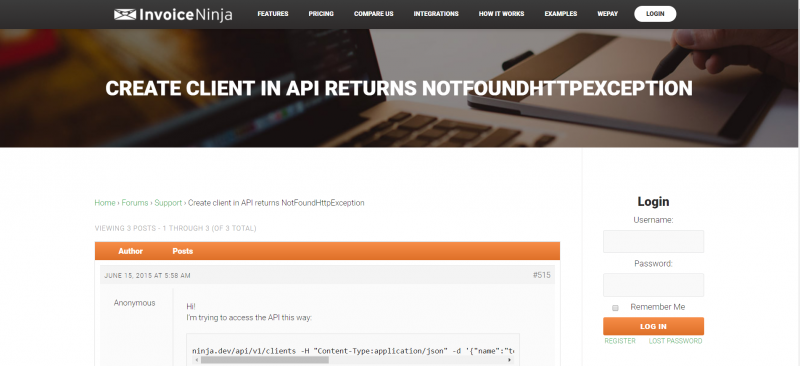 Now if you are looking for an invoice generating tool which isn't simple and dull, but also provides a multitude of features, the go for Invoice Ninja. The tool is open source and allows you to make beautiful invoices with its pragmatic templates. You will get a live PDF preview to see how your invoice is turning out to be. Also, there is the scope for payment integration for accepting payments from PayPal, Authorize.net, Stripe, and so on.
FreshBooks Free Invoice Creator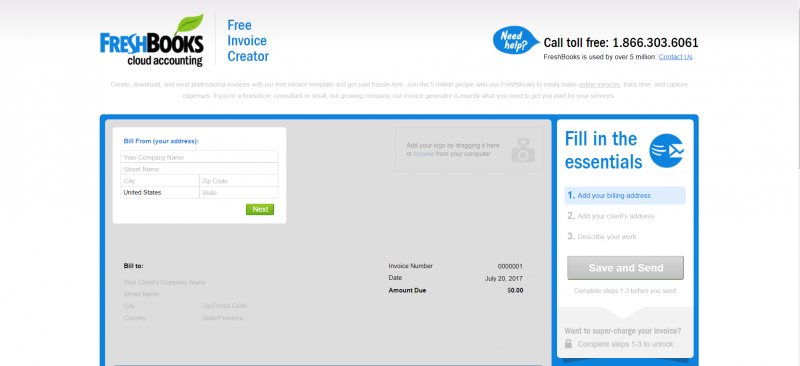 FreshBooks is a popular web based accounting and billing software. Among all the services they have to provide, their free invoice generator is widely used, and you can consider this as a viable option. Their invoice generator is super simple to use as they provide their users with a step by step guide in making the invoices. This can be helpful in filling out each section of the invoice templates.
Other features of their service include the option to change the currency, add custom term specifications and also incorporate notes in the invoices.
Free Invoice Generator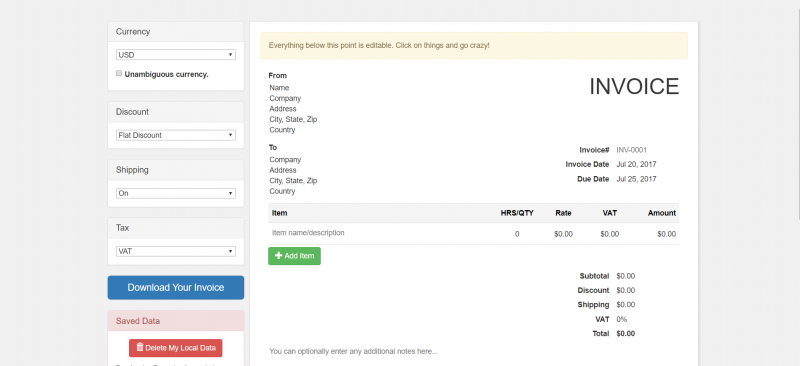 If you're keen on privacy, then you might like Free Invoice Generator as they don't store any data on their servers. With this being said, another major feature involves the capability to retain your invoice details even if you accidentally close your browser. This is done with the help of an HTML5 feature called Web Storage which allows the user to store data in the browser without the hassle of having to store on an external web server or database.
Now speaking of the invoice creating an interface, the tool is straightforward and easy to use.
Check out Free Invoice Generator
PayPal Online Invoicing
One of the modes through which you might be getting payments is through PayPal. If that is the case, you might as well be using PayPal Online Invoicing. Their invoice creating tool can help you make professional online invoices which you can complement with Paypal payment integration. If you choose to use this tool, and you also happen to be using PayPal, then the process will be super smooth, and your clients will also appreciate the convenience.
Check out PayPal Online Invoicing
Online Invoices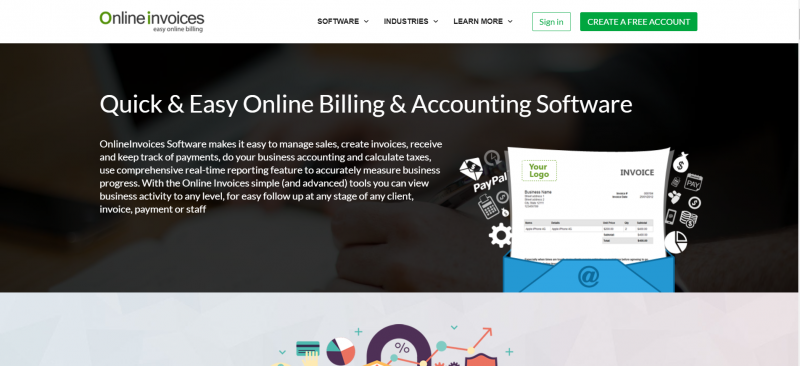 Online Invoices provides an innovative system through which not only can you create invoices fast and quick, but also track and receive payments as well. Their built in features will also allow you to manage subscriptions, recurring invoices as well as other forms of payments. Other than this the service also provides super easy transitions from the estimates and quotes and then activates invoices. After using Online Invoices, you will definitely fathom how you have been conducting your online business without it.
Invoiceto.me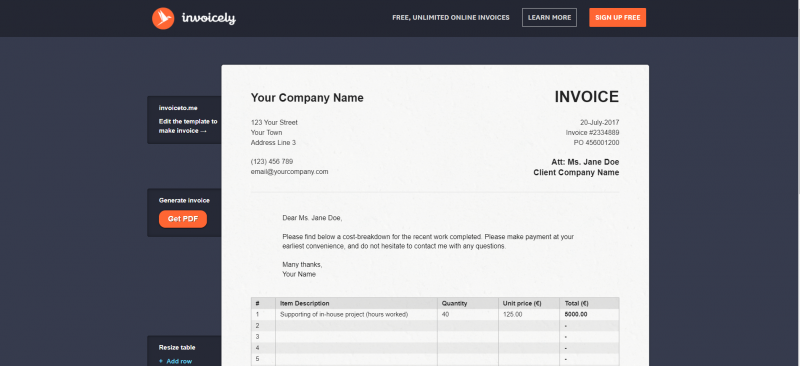 InvoiceTo provides one of the fastest means for creating invoices online. The tool offers you the option to have dynamic items list which can automatically calculate and make adjustments to every invoice separately. This can help you save time as well as money.
Ultimately you will get your hands on professional looking PDF invoices which you can send to your clients.