'Truth or Dare' is a game played with 2 or more people where you typically spin a bottle or use some other way to choose one person at random. Then, the person can either choose between a 'Truth' or a 'Dare'.
If the person chooses a 'Truth', they have to answer a question truthfully. If they choose a 'Dare', they have to do something that the players decide. This game has been played by everyone from teens to adults for decades now. Unlike other games, it doesn't need a board or dice or any other thing. You just need a bottle to spin, or literally anything else to choose a person at random.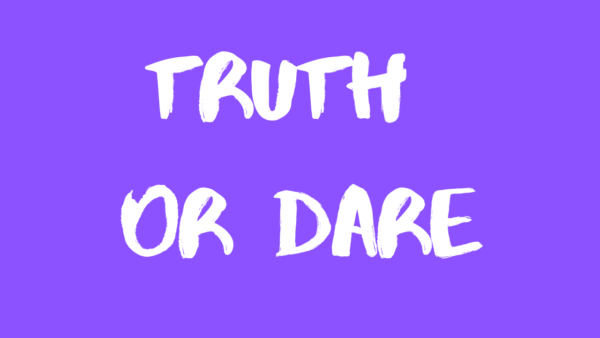 Now, of course, one of the things everyone has all the time is their phones. This means you can use your phone for choosing people! Now, while spinning your phone may not be as dangerous, there actually are Truth or Dare apps on both Android and iOS. With that in mind, if you're looking at apps to have on your phone to play the game with your friends, here are the best Truth or Dare Apps on Android and iOS:
Also Read:
Best Virtual Girlfriend Apps
Best Video Chat Websites
Best Truth or Dare Apps
1. Truth or Dare by Marco Studios

This is a pretty good app for most people. You can add up to 20 people with names in the app, and it has 3 modes – Kid, teen and adult. It has hundreds of questions for asking in the 'Truth' mode, based on whether you've chosen Kid, teen or adult. More questions are added regularly. Perhaps even more importantly, you can use the app without WiFi, so you can use it even when you're and about camping. Additionally, you can also use a scoreboard to keep track of everyone's scores after each round. This can of course also be used to pick up a running game after some time.
2. Truth or Dare Kids

This app is by the same developer, but specifically for kids. This is perfect if you're installing a Truth or Dare app on your child's phone but don't want them to access the adult mode. Other than the kid-friendly changes, this has all the same features as the above app.
3. Truth or Dare – by Marmelapp

This is a unique take on the original Truth or Dare game. While this has all the features needed to play the original game, it also adds new ones. First, other than the normal 'Truth' and 'Dare' modes, you have 3 new ones – 'Silly', 'Watch your backs!' and 'Public Places'. Additionally, you can 'Dare' multiple players at the same time. You can add up to 12 players with names, and it has questions included for each of the modes. You can also add timers for questions.
While the app has many unique features, those are also only available in the paid Premium mode. By default, you can play in the 'Truth'/'Dare' modes for free forever. For the other 3 modes, you can use them for free for the first 3 days. After that, you have to pay a monthly subscription for the Premium (which also removes all ads).