Everyone in our modern society has heard of eBay, and most of us have purchased something there more than a couple of times.
Bored with the old-fashioned stores, millennials and working individuals seek a faster way to obtain what they need.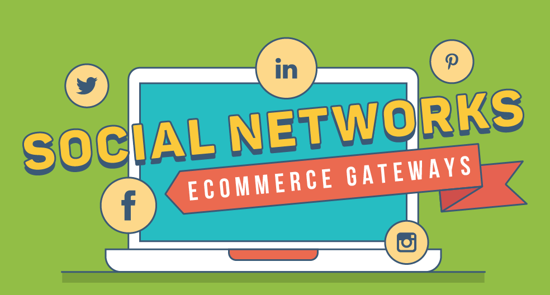 And because social media is a powerful tool that enables people to connect with each other and enjoy the latest news, 87% of consumers turn to social media before buying something.
Recommended:
Best Alternative To Cable TV
Best Free VPN for Torrenting
Social commerce is a breakthrough in the way we shop.
While so many online retail companies are stuck with dull looking websites that bring no revenue, e-commerce and social media networks have joined forces to bring the shopper an exclusive experience of shopping without leaving the Facebook tab.
Facebook, Pinterest, Instagram, and LinkedIn are the newest storefronts – giving people endless purchasing possibilities.
Using AI, social media hugely improve shopping woes for many – with eBay's ShopBot you can find the best deals on the Facebook mobile app and speed up your research time. Find the best prices, best quality pieces and still talk to your friends on Facebook. Could it get any better?
It could if you use social commerce to rejuvenate your online business.
90% of followers reach out to brands on social media. Why?
Because it gives them satisfaction to seek advice, offer feedback and talk to similar-minded shoppers. Social media networks also keep followers updated on any promotions and coupons.
Brands active on social media get more exposure, and consequently more sales than those who don't.
Instagram seems to be a hit among the younger shoppers. They love hearing from brands like Nike, H&M, and Zara, which use this medium as an opportunity to promote new apparel and inspire the young minds with profound quotes.
It has become obvious both to shoppers and sellers that social commerce is a gold mine. Exposure, no time and location limits, free shipping, the perks are countless.