Free admin template helps the developers to kickstart their project in the right direction. With templates, their work is minimized to a certain level as they only need to customize the template according to the requirement.
The free admin template can be easily used in web applications. All the free admin templates support responsive design.
Without much ado, let's get started with the list.
Free Admin Template For Web Applications
Charisma Responsive Bootstrap Admin Template
Charisma is a free to use admin template. The admin template uses bootstrap to power the elements and is completely responsive.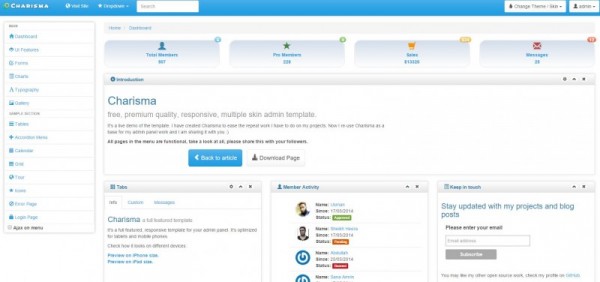 Admin LTE
Admin LTE is a completely free to use admin template. It is customizable and adds value to your web application. It is also responsive and you can use the template on any resolution.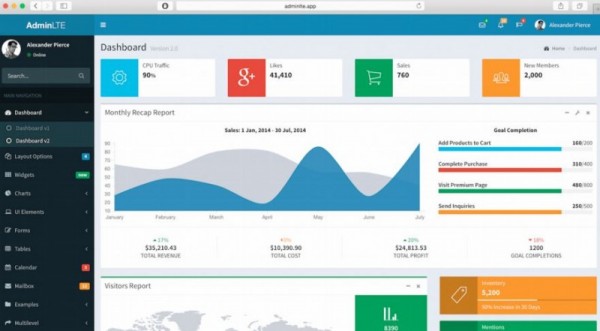 Free Admin Skin
If you are looking to mix beautiful web design with great user-friendly experience, then this free admin skin can solve your problem. It will help you to eradicate the problem of coding the core admin skin.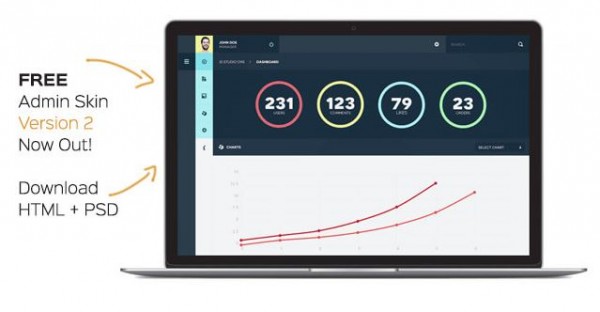 DashGum
DashGum offers great admin panel for free. It contains all the necessary element that is required to make the admin panel useful. It contains chart, graph, side menu and much more.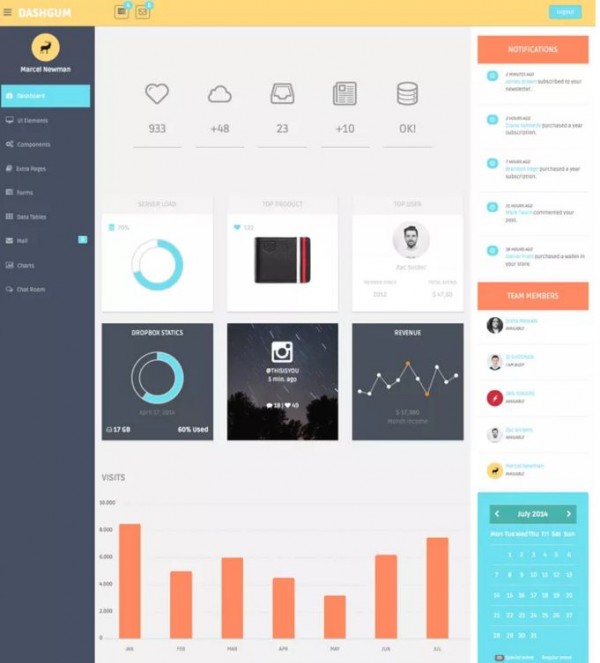 Janux
Janux is yet another free responsive admin dashboard template.  It is built using the bootstrap framework and can be utilized in your web application including admin panels for CRM, CMS, etc.
Customization of the theme is also great.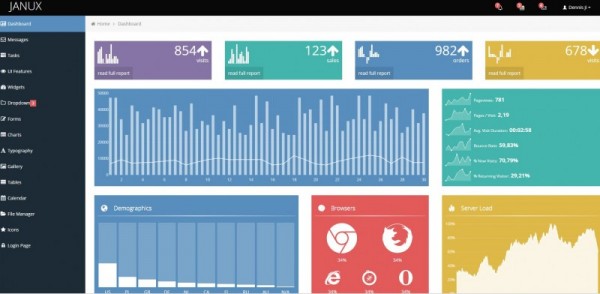 SB Admin
Bootstrap is a powerful web framework and SB Admin utilizes its power to make it more user-friendly. It is free to use and is licensed under open source.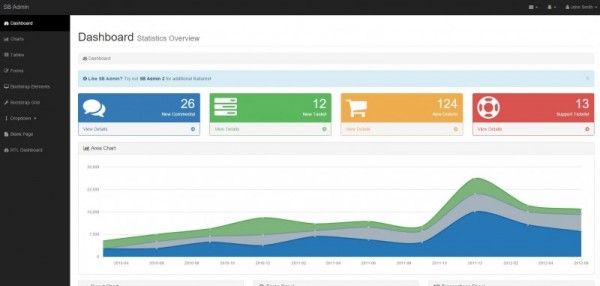 InAdmin
InAdmin is a completely responsive admin panel template developed by Indeziner. The template is developed according to the latest technology and can be used for web apps that provide users better productivity and functionality. The features are also full of CSS animations and it can be customized.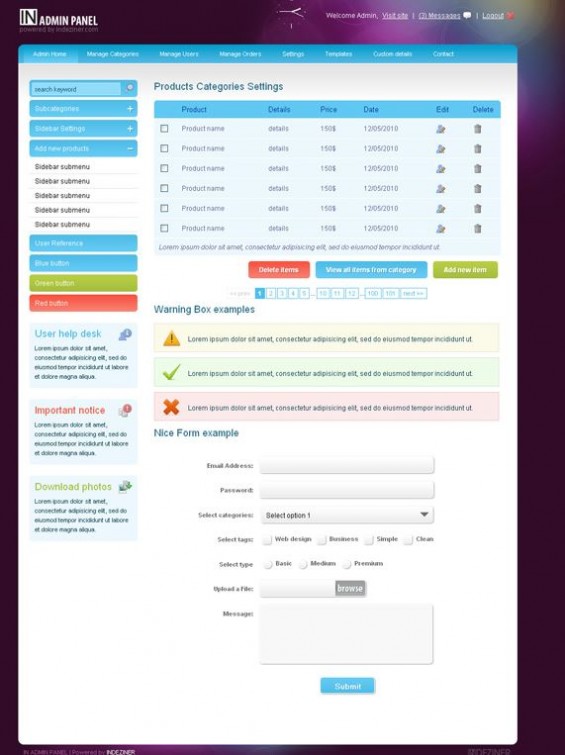 Blocks
The Blocks is a free bootstrap based free admin template that offers easy to use interface. Deploying the admin template is also easy. Also, it can be configured easily according to the requirement.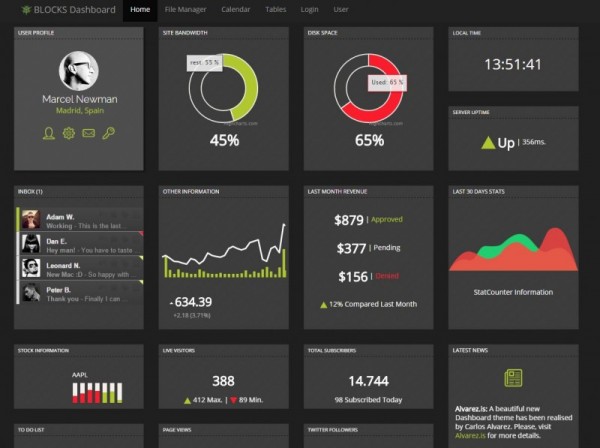 Blue Nile Admin
Blue Nile Admin is a free to use admin template. It is powered by the famous bootstrap front-end framework. Moreover, it comes with all elements to build an appropriate and powerful web application with features such as tables, forms, error pages, etc.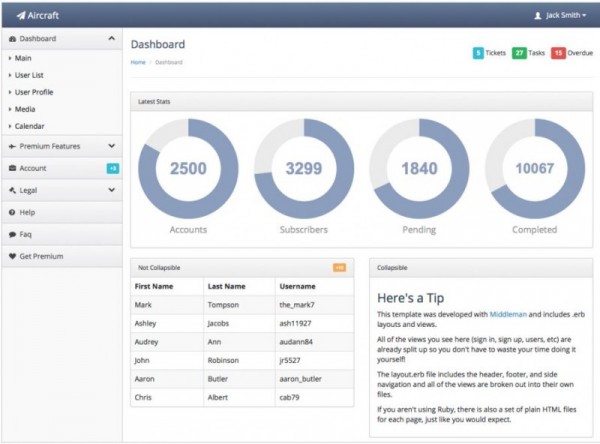 TemplateVamp
Template Vamp is built using the latest web technologies such as HTML5, CSS3, and bootstrap. It is customizable and can be used for rapid development of web apps. It is also mobile friendly.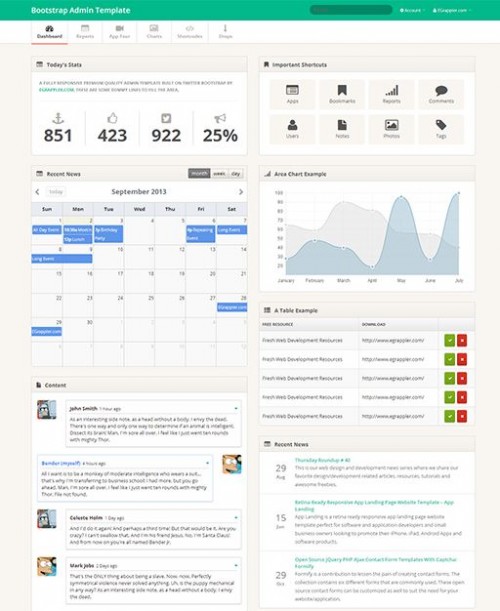 Dashboard by Keen IO
Dashboard by Keen IO is an analytics-based dashboard that aims to simplify the work of a web app that offers flexibility and an amazing customizability.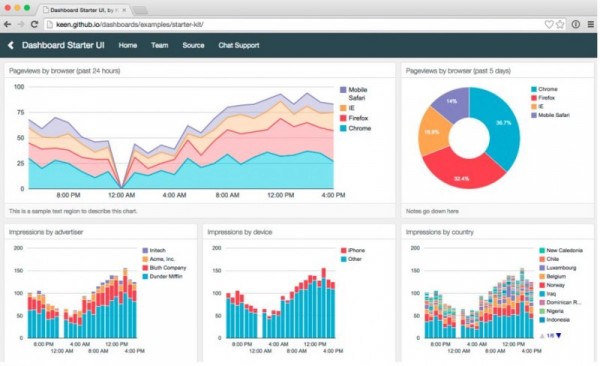 Over To You
Found the collection interesting? Don't forget to share it with your friends. Also, comment below which admin template is your favorite. We are always waiting to hear from you.