As arguably the most popular blogging platform today, WordPress has a huge community that is constantly producing useful guides and tutorials containing tons of tips and advice. In fact it is safe to say that one of the best ways to learn to do anything on WordPress is to simply find a guide that covers the subject matter.
If you find particularly good WordPress guides you may even want to save them – but that can present a bit of a challenge. With Movavi Screen Recorder however you can record any WordPress guides that you want and then save them onto your hard drive.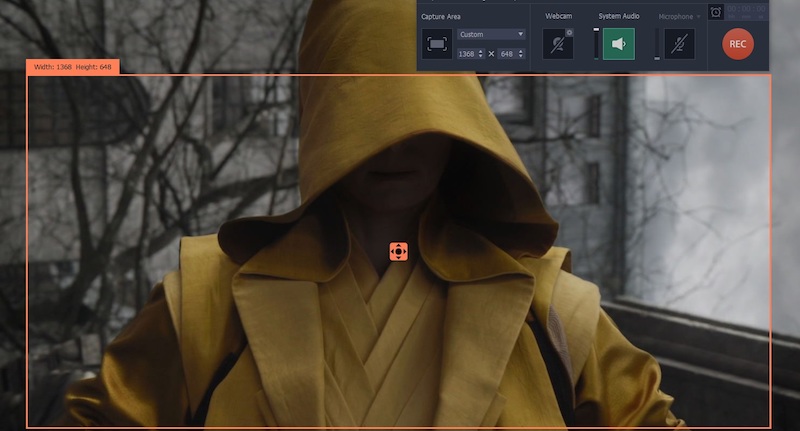 Learning how to record screen on Windows 7 using Movavi Screen Recorder is simple, and there's a WordPress guide that you'd like to save – you could start right now. Just launch Movavi Screen Recorder and click and drag your mouse cursor to draw a frame over the guide to define the capture area.
Recommended:
Best Video Chat Websites
Best Hard Drive Space Analyzers
It is important that you record audio from your speakers along with the video, and for that the 'System Audio' icon on Movavi Screen Recorder's capture interface must be highlighted. If it isn't you can click on it to rectify the problem.
After defining the capture area and audio source, you can click 'REC' to start recording and play the WordPress guide when you do. The controls on the interface will let you pause, cancel and finally stop the video recording when it is done. If you'd like to automate this, you could click on the 'alarm clock' icon prior to starting and set a timer.
When the recording does stop, Movavi Screen Recorder will display the video in a preview window and at the same time automatically save it as a MKV file. In the preview window you can trim out any parts you don't want, and save the changes or even just save the video in a different format.
As you can see saving WordPress guides on Windows 7 is really a walk in the park, and it won't take very long to set up. If you want you could explore the other features in Movavi Screen Recorder, and use them to adjust the frame rate or sound levels, record keyboard and mouse actions, or capture video via your webcam.
While none of those features are required to save WordPress guides, at some point or other they may come in handy. In fact if you ever want to contribute by creating your own guides you will find that the features in Movavi Screen Recorder are more than up to the task, and will give you the means to record impressive video guides of your own.