Have you ever found yourself wondering if modern work processes are any better than the old-fashioned way of doing things? If you've ever watched classic movies or TV shows where business plays a role, you've probably noticed that everything about them seems laughably simple compared to today's methods for taking care of business – even if those shows are from this millennium instead of the last.
A recent rainy-day binge of the 1960s show Bewitched provided us with some insight into far simpler times. As Dick York's character Darrin Stephens muddled through his days at an advertising firm, his foibles got us thinking about the evolution of business practices and inspired us to take a quick trip way down memory lane. We hope you enjoy this comparison of old school vs modern work processes!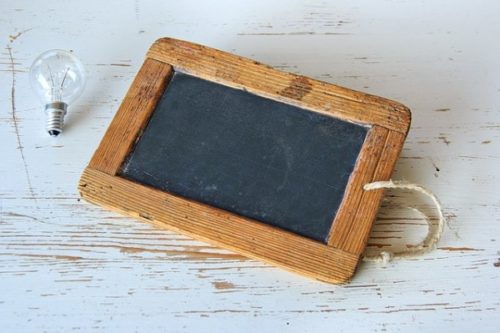 Communication
Remember rotary phones? We had them when we were little kids. By the time we were teenagers, they had been replaced with cordless push button phones. Not too much later, we had cell phones (old school ones, but we could have conversations on the go!) and these days, new smartphone technology emerges at breakneck speed. Back in the old days, people were figuratively tied to their desks. Leaving meant relying on a secretary or an answering machine for messages, and who knew how accurate they'd be? Now we can work almost anywhere, so long as we have our favorite mobile or tablet, or even a laptop we can link to WiFi.
While email and messaging are often the easiest ways to communicate, some of us still talk on the phone by choice. In fact, spoken conversations are among three old-fashioned work practices that experts recommend for those times when you want to dig down deep and get to the heart of important matters. Email and messaging platforms are great, but too much back-and-forth takes more time than a quick call, and can lead to confusion. So pick up the phone! Have a chat now and then. Your coworkers and clients will probably appreciate the personal touch.
Computers and Filing Systems
We could go on all day about the evolution of computers! Many offices are paperless or nearly so, thanks to technology that handles everything from filing to building little websites in the span of a few hours or less. Unfortunately, old-fashioned typewriters and filing cabinets sometimes seem easier to deal with than massive systems. The same technology that is intended to simplify day to day work processes often overcomplicates things, leading to increased stress, decreased employee engagement, and even decreased profitability. Luckily, top tech companies recognize this problem and are making great strides in simplification, with technology that can break down complex workflows and even automate certain processes, freeing up employee time for more important tasks.
Meetings
Business meetings were once essential. Think about it – back in the old days, no one had access to Skype or GoToMeeting or any of the other virtual platforms we use to get together today. So people drove or flew to various destinations, enjoyed two- or three-martini lunches, argued and collaborated, and eventually came to an agreement. Today's processes are perhaps a bit less fun, but arguably simpler, faster, and far more cost effective – so much so, that many experts now agree that many traditional business meetings are a waste of time. There are of course exceptions: If you need to collaborate on a decision-making matter, work on teambuilding, make new important connections, or strengthen existing ones, it might be a good idea to enjoy that face-to-face time for all it's worth.
Dress Codes for Work
In Bewitched, Darrin Stephens and his fellow advertising agents typically wore formal-looking jackets and ties to work, while the female secretaries wore equally constricting business suits. While there are still times when nothing but a great suit will do, the definition of business attire has relaxed over the years. Every company has a culture of its own; where we work, it's perfectly acceptable to show up in comfy slacks or skirts, or even in casual attire depending on what's happening.
All things considered, we're glad to be part of the modern workforce. It's easy to communicate and create meaningful partnerships with others worldwide, we have an amazing level of access to data of all kinds, and we love having the ability to work remotely when we feel like it. Thanks to modern work processes, we're more productive than Darrin Stephens could ever be, and if we want vintage rotary phones, we can find them on eBay. Despite the fact that retro office equipment would give our desks a cool vibe, we don't think we'll be trading in our mobiles, tablets, PCs, or casual attire anytime soon.